sobre guion bajo

La fundación g_b busca contribuir al fomento de los procesos creativos y de investigación, el apoyo a la comunidad creativa artística y cultural y el establecimiento de redes de colaboración transdisciplinarias.

Uno de sus proyectos, el eje de articulación, es la residencia de creación.

La nueva residencia g_b quiere que usted escriba o trate, cree solo o mejor con otros, crea que crea, juegue, no se preocupe, salga a la calle y disfrute de la entropía de la convivencia. Es decir: g_b es un espacio emergente de creación que ofrece la posibilidad de centrarse en el proceso creativo, libre de las obligaciones y preocupaciones cotidianas. Está concebido como un espacio orgánico de encuentro, coexistencia y colaboración, propicio para la creación individual y colectiva, la experimentación y el enriquecimiento del —a partir del— contexto cultural local.


Nace de la necesidad de brindar al residente las condiciones adecuadas para la inmersión en proyectos individuales en curso y del interés particular, pero no exclusivo, en propiciar diálogos entre las diversas prácticas de la escritura y otros procesos de creación e investigación, más allá de formatos, géneros o disciplinas.



El residente es un escritor, artista, traductor o investigador; un creador* que sin importar, edad, trayectoria o nacionalidad tiene interés en continuar un proyecto individual o ser parte del proceso creativo de otro y participar en la construcción colectiva de g_b. Se compromete a compartir sus intereses con la comunidad (vinculación a proyectos existentes o nuevas propuestas), a documentar su proceso creativo y socializar los avances de su proyecto/experiencia.


---
*Se entiende, generalmente, que el masculino tiene valor genérico. Léase entonces: El residente y la residente, las escritoras y los escritores, las y los artistas, los investigadores y las investigadoras, el creador, la creadora, etcétera. El uso de @,e, x, +, /, *, ? no resuelve tan complejo problema además de exlcuir la oralidad.


about guion bajo



g_b foundation seeks to contribute to the promotion of creative processes and research, support the artistic and cultural creative community, and the establishment of transdisciplinary collaboration networks.

One of its projects, the axis of articulation, is the creation residence.

The new residence g_b wants you to write or to try to, to create individually or to collaborate, to believe that you can create, to play, to not worry, to go out and to enjoy the entropy of coexistence. That is to say: g_b is an emerging creation space that offers the possibility of focusing on the creative process, free from everyday obligations and concerns. It is conceived as an organic space of encounter, coexistence and collaboration; conducive to the individual and collective creation, experimentation and enrichment of —from— the local cultural context.

g_b was born from the necessity to offer a residency with the right conditions for the immersion in individual projects in progress and of the particular, but not exclusive interest in fostering dialogues between different writing practices and other creative processes and research, beyond formats, genres or disciplines.

The resident is a writer, artist, translator or researcher; a creator who regardless of age, career or nationality is interested in starting or continuing an individual project, or being part of another's creative process and participating in the collective construction of g_b. Someone committed to sharing interests with the community, to connect with existing projects or to propose new ones, to document their creative process and to share the progress of their project/experience.





quiénes somos

dirección
Paola Caballero Daza, gestora cultural, escritora

comité asesor
Dominique Rodríguez, crítica de arte, periodista
Luisa Ungar, artista plástica, performance
Valentin Ortiz, editor, gestor cultural

co-creadores programa de residencia 2019 & convocatoria
JáfanaJafana

amigos
Ana Milena Márquez, María Isabel Aramburo, Olga Lucía Barrios, Camila Segura, Pablo Irragorri, James Cross, Omar Castro, Rosa Leticia Daza de Caballero, usted

asesor jurídico
Jorge Moscote

sede convocatoria & residencias libres 2019
La casa del Níspero

sede convocatoria 2020 + IDARTES
La Librera

En las máquinas de escribir, el guion bajo se utilizaba para subrayar. En informática, para sustituir un espacio en blanco y como el signo ortográfico auxiliar que es el guion, este también ayuda a que se entienda o se interprete lo_que_se _lee

aliados//
allies
Residencia internacional de artistas en Cataluña, España

International artist residence in Catalonia, Spain
Sophie Blais, directora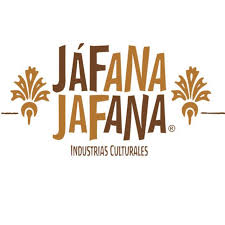 Industria cultural samaria

Samarian cultural industry
Felipe Lozano Puche y Less Herrera Londoño, directores

who we are

director
Paola Caballero Daza, cultural manager, writer

advisory committee
Dominique Rodríguez, art critic, journalist
Luisa Ungar, plastic and performance artist
Valentin Ortiz, editor, cultural manager

co creators 2019 residence program & call
JáfanaJafana


friends
Ana Milena Márquez, María Isabel Aramburo, Olga Lucía Barrios, Camila Segura, Pablo Irragori, James Cross, Omar Castro, Rosa Leticia Daza de Caballero, you

legal adviser
Jorge Moscote

venue for 2019 call & free residencies
La casa del Níspero

venue for 2020 call + IDARTES
La Librera




On typewriters, the guion bajo//underscore was used to underline. In computer science, to substitute a blank space and as the auxiliary orthographic sign that is the guion//hyphen, used to help understand or interpret what_you_read.



aliados//
allies
Colombian independent publisher house
Editorial independiente colombiana

Catalina Vargas, directora




Editorial digital independiente

Colombian independent digital publisher house
Rebeca Puche-Navarro, directora

Espacio cultural y librería independiente

Cultural space and independent bookstore
María Constanza Guzmán, directora