sobre guion bajo


guion bajo es una residencia nómada que nace del interés en propiciar diálogos entre las diversas prácticas de la escritura y otros procesos de creación e investigación, más allá de formatos, géneros o disciplinas.

Está concebido como un espacio (físico y virtual) de encuentro y colaboración, propicio para la creación individual o colectiva y la experimentación.
En las máquinas de escribir, el guion bajo se utilizaba para subrayar. En informática, para sustituir un espacio en blanco y como el signo ortográfico auxiliar que es el guion, este también ayuda a que se entienda o se interprete lo_que_se _lee
about guion bajo



guion bajo is a nomadic residency born from the interest in fostering dialogues between different writing practices and other creative processes and research, beyond formats, genres or disciplines.

It is conceived as a space (physical and virtual) of encounter and collaboration; conducive to the individual and collective creation and experimentation.



On typewriters, the guion bajo//underscore was used to underline. In computer science, to substitute a blank space and as the auxiliary orthographic sign that is the guion//hyphen, used to help understand or interpret what_you_read.
quiénes somos // who we are

dirección //

director
Paola Caballero Daza, gestora cultural, escritora

cultural manager, writer
comité asesor //

advisory committee
Dominique Rodríguez, periodista cultural

cultural journalist
Luisa Ungar, artista, investigadora

artist and researcher
Valentin Ortiz, editor, gestor cultural

editor, cultural manager
amigos //

friends
Nelson Caballero, Ana Milena Márquez, María Isabel Aramburo, Olga Lucía Barrios, Camila Segura, Pablo Irragorri, James Cross, Omar Castro, Rosa Leticia Daza de Caballero, usted

asesor jurídico //

legal adviser
Jorge Moscote

especial agradecimiento //

special thanks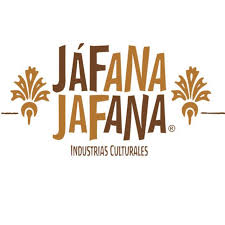 Industria cultural samaria

Samarian cultural industry
Felipe Lozano Puche y Less Herrera Londoño, directores & co-creadores programa de residencia 2019 & convocatoria
Editorial digital independiente

Colombian independent digital publisher house
Rebeca Puche-Navarro, directora
aliados//
allies
Residencia internacional de artistas en Cataluña, España

International artist residency in Catalonia, Spain
Sophie Blais, directora
Colombian independent publisher house
Editorial independiente colombiana

Catalina Vargas, directora


Espacio cultural y librería independiente

Cultural space and independent bookstore
María Constanza Guzmán, directora

Gerencia de Literatura
Instituto Distrital de las Artes - Idartes
Secretaría de Cultura de Bogotá
Alcaldía Mayor de Bogotá