Jorge Pinzón Salas
noviembre 2019
full grant winner
residencia por convocatoria en La casa del níspero
Bogotá, 1980. Escritor, periodista, editor e investigador independiente. Socio fundador de Cartel Media SAS y director, durante diez años, de la revista cultural Cartel Urbano. Colaborador de los periódicos El Tiempo y El Espectador y de revistas como Soho, Arcadia y El Malpensante, entre otras.

Su primera novela tiene por telón de fondo la bonanza marimbera. Tito Salas, colono de la sierra, ve desmoronarse su fortuna y su destino por los juegos de azar, la enfermedad y la desaparición de su hijo.

Writer, journalist, editor and independent researcher. Co-founder of Cartel Media SAS and director, for ten years, of Cartel Urbano, a cultural magazine. Contributor to newspapers El Tiempo and El Espectador, and magazines such as Soho, Arcadia and El Malpensante, among others.

His first novel has the marijuana bonanza as its background. Tito Salas, a settler in La Sierra Nevada de Santa Marta, sees how his fortune and destiny crumble due to gambling, illness and his son's disappearance.



María Alejandra Argel Guerra
noviembre 2019
grant winner
residencia por convocatoria en La casa del níspero
Montería, 1993. Egresada de estudios literarios con énfasis en escrituras creativas de la Universidad Javeriana y con estudios en música. Es colaboradora de El Espectador, ha participado en distintos talleres de escritura creativa, es librera y se dedica ocasionalmente a la traducción y elaboración de ensayos y textos académicos.

Escribe, en paralelo, una novela y el diario de escritura, dos caras del mismo texto. Amor, muerte y duele entretejen tres tiempos narrativos que develan a la mujer que amó el recién fallecido abuelo de la narradora.


She graduated from literary studies with emphasis on creative writing from the Javeriana University and also studied music. She has contributed to El Espectador newspaper, has participated in various creative writing workshops, works at a bookstore and occasionally translates, wirte essays and academic texts.

She is writing a novel and a diary about writing, two sides of the same text. Love, death and pain interweave three narrative times that reveal the woman who was loved by the recently deceased narrators's grandfather.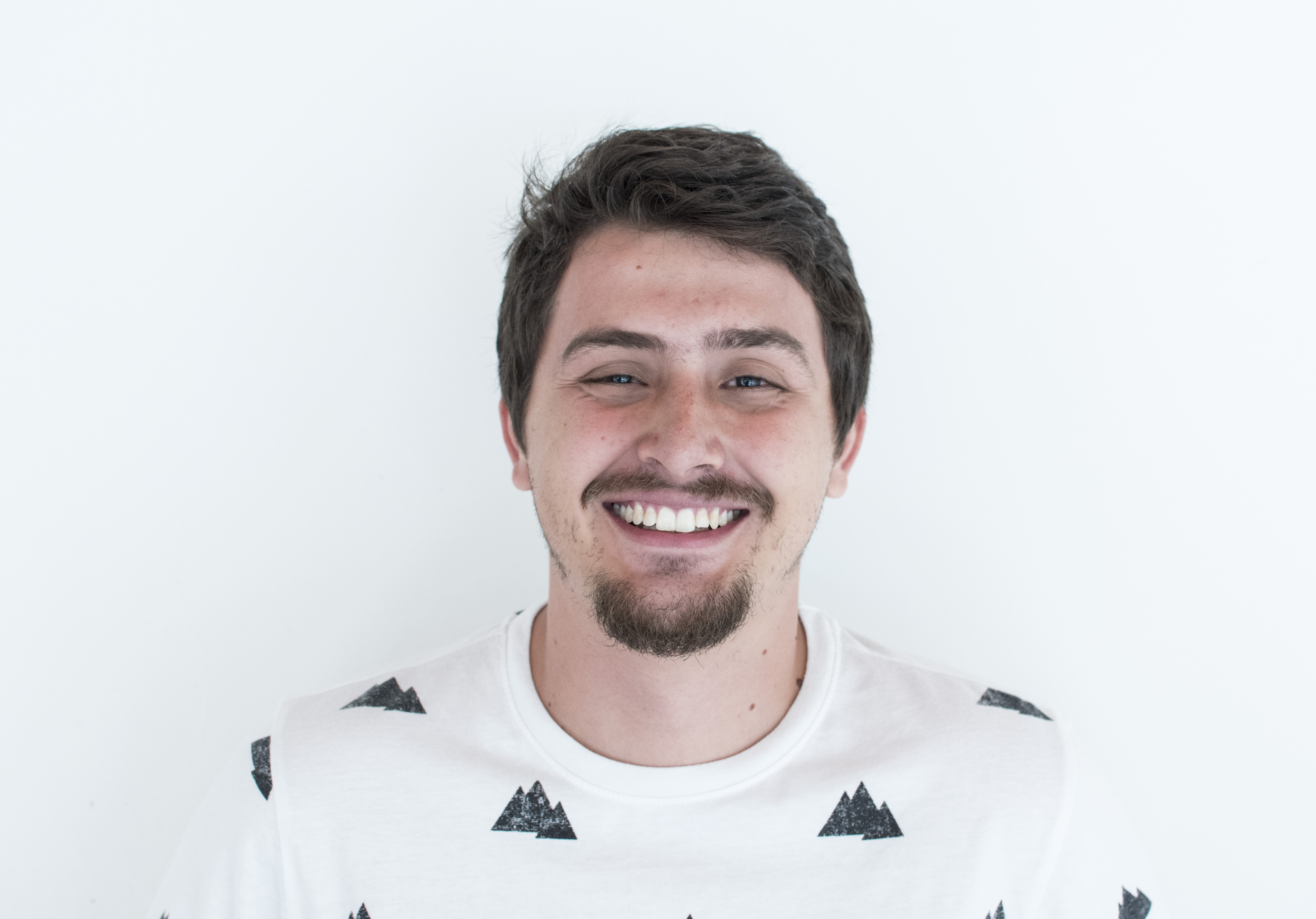 Daniel Bustamante Marín
noviembre 2019
grant winner
residencia por convocatoria en La casa del níspero

Itagüí, 1993. Comunicador social-periodista de la Universidad Pontificia Bolivariana de Medellín con especial interés en lo narrativo y las crónicas de viajes. Coautor de Viaje a Balandú y Palabras de cine y autor de Maestros Ondas. Sus cuentos y poemas han sido publicados en fanzines y revistas independientes. Es miembro del semillero de escritura creativa de UPB: Sandía Literaria.

Su nuevo proyecto se plantea indagar, desde la obra de Álvaro Mutis, el mar como frontera y como lugar de origen, partiendo de la experiencia del viaje en el que trató de ubicar, en 2017 junto a un amigo, el pueblo ficticio creado por Manuel Mejía Vallejo.


He is a social-journalist from the Pontificia Bolivariana University of Medellin, with special interest in narrative and travel chronicles. He is also the co-author of Trip to Balandú and Words of Cinema and author of Maestros Ondas. His stories and poems have been published in fanzines and independent magazines. He is a member of the creative writing hotbed of UPB: Sandía Literaria.

His new project, starting from the work of Álvaro Mutis, investigates the sea as a border and as a place of origin. It is based on his experience of a trip done with a friend in which they tried to locate, in 2017 the fictional town created by the novelist Manuel Mejía Vallejo.






Mario Alberto Dulcey Odobro
noviembre 2019

guest assistant
asistente invitado con el apoyo de la Universidad del Cauca


El Tambo - Cauca, 1996. Cuentista, estudiante de X Semestre de Licenciatura en Lenguas Modernas de la Universidad del Cauca. Fue becario del Diplomado Pacífico en Escritura Creativa del Instituto Caro y Cuervo y ha obtenido diversos reconocimientos por sus trabajos narrativos, entre ellos la participación como escritor joven en el año Colombia - Francia en 2017.

Sus indagaciones giran en torno a elementos teóricos sobre la creación literaria, el arte y el lenguaje, por una parte y sobre la minería, la naturaleza y la colonización interna en el Pacífico colombiano, por otra.


Storyteller, student of Modern Languages from El Cauca University. He received a grant from the Pacific Creative Writing Diploma Course of The Caro y Cuervo Institute and has obtained different awards for his narrative work, including the participation as a young writer in the year Colombia - France in 2017.

His inquiries are related, on the one hand, with theoretical elements of literary creation, art and language and on the other, with mining, nature and internal colonization in the Colombian Pacific.

Lucía Velasco Villarreal
julio 2019
free-term residence
residencia libre en La casa del níspero

Bogotá, 1968. Gran parte de su vida estuvo inmersa en el mundo academicista de algunas universidades de Bogotá y Cali. De manera autodidacta, hace exploraciones de la figura humana a través del dibujo a lápiz y del paisaje, a través de la acuarela. Actualmente trabaja en un colegio público del oriente de Cali.

Tiene el firme propósito de terminar una novela que empezó a escribir hace mucho tiempo y que, por atender lo urgente, dejó de lado. Mabel, su protagonista, nos sumerge en los sucesos de su vida sentimental y académica con una mirada cambiante, crítica, al asecho de sí misma.

Immersed, much of her life, in the academic world of some universities in Bogotá and Cali. Autodidact, makes explorations of the human figure through pencil drawing and of landscape through watercolor. Currently working in a public school of East Cali.

She has the firm intention of finishing a novel that began to write long time ago and left aside for taking care of the urgent. Mabel, its protagonist, immerges us in the events of her sentimental and academic life with a changing, critical gaze on the way to herself.
José Fernando Aramburo
mayo-junio 2019
free-term residence
residencia libre en La casa del níspero

Bogotá, 1975. Artista, curador y escritor. Cofundador de Salón Colombia y otros emprendimientos. Colaborador de las revistas Arcadia, Vice, Terremoto y del Periódico de Crítica Colombiana. Creador del coctel que lleva su nombre.

Está terminando su primera novela. Historias basadas en hechos reales, historias cercanas a la ciencia ficción descubiertas en los recorridos de un par de amigos por una triste e intoxicada Bogotá.
Artist, curator and writer. Co-founder of Salón Colombia and other ventures. Contributor to Arcadia, Vice, Terremoto magazines and Periódico de Crítica Colombiana. Creator of the cocktail that bears his name.

He is finishing his first novel. Stories based on real events, stories close to science fiction discovered in the random walks of a couple of friends, in a sad and intoxicated Bogota.