Manuel Ospino
mayo 2021
Misterios Interdisciplinarios
Colombia. Curador e Historiador, con énfasis en Historia del Arte de la Pontificia Universidad Javeriana. Ha colaborado en la creación y consolidación de dos colectivos, donde ha fungido como curador, fotógrafo, escritor y asesor de investigación.

La fotografía la entiende como una pausa que cataliza los detalles e impulsos de la «rutina» particularizada. La curaduría, como esa disciplina que permite ser efervescente a una idea, por medio de un «espacio». También la asimila como una colección de ideas, pulsiones y sentires que desembocan en un mismo son. Con la escritura proyecta los ritmos y vibras de lo «cotidiano», los entiende y rompe por medio de su misma estructura.


Curator and Historian, with an emphasis on Art History from the Pontificia Universidad Javeriana. He has collaborated in the creation and consolidation of two collectives, where he has served as a curator, photographer, writer and research advisor.

He understands photography as a pause that catalyzes the details and impulses of the particularized "routine" and curatorship as that discipline that allows an idea to be effervescent, through a "space." He also assimilates it as a collection of ideas, drives and feelings that flow into the same pace. With his writing Ospino projects the rhythms and vibes of the «everyday», understands and breaks them through their very structure.

Mariana Restrepo
mayo 2021
Misterios Interdisciplinarios
Bogotá, Colombia. 1981. Escritora y arquitecta de formación, graduada de la Maestría en Escritura Creativa del Instituto Caro y Cuervo. Su proyecto de grado laureado busca convertirse pronto en una primera novela. Fue co-autora de uno de los cinco perfiles del libro Encorazonadas -dirigido por Giuseppe Caputo-, producto de la cooperación entre el Instituto Caro y Cuervo y la Red Comunitaria Trans. Participó en la creación y las dos primeras ediciones de la editorial La Pola Cartonera. Actualmente se dedica a diseñar casas en las afueras de Bogotá, a educar a tres pre-adolescentes y a escribir de madrugada.

Le interesan los humanos, entender sus procesos mentales, sus tiempos, su comportamiento, las relaciones y conexiones entre ellos. Este es el centro de su proceso creativo, desde donde concibe sus textos y los espacios que habitan quienes le encargan el diseño de sus casas.



Writer and architect by training, graduated from the Master's Degree in Creative Writing from the Instituto
Caro y Cuervo.She was co-author of one of the five profiles of the book Encorazonadas -directed by Giuseppe Caputo-, product of the cooperation between the Instituto Caro y Cuervo and the Trans Community Network. She participated in the creation and the first two editions of the publishing house La Pola Cartonera. Currently she is dedicated to design houses on the outskirts of Bogotá, educating three pre-teens and writing at dawn.

She is interested in humans, in understanding their mental processes, their times, behavior, relationships and connections between them. This is the center of her creative process, from where Restrepo conceives her texts and the spaces inhabit by those who commissioned her the design of their houses.
Andrés Aguilar (ANDO)
mayo 2021
Misterios Interdisciplinarios

Colombia. Es licenciado en Idiomas Modernos y artista plástico. Sus intereses parten de lo escrito hacia la composición y materialización a través de la gráfica y el cuerpo, siempre en búsqueda de cadenas de traducción para las ideas y los sentires. Los procesos que ha desarrollado apuntan al manifiesto constante de su singularidad y la pedagogía a través de la que se aborda busca el cómo se habita y reside en lxs otrxs.


Plastic artist with a degree in Modern Language. His interests start from writing towards composition and materialization using graphics and body, always in search for translation strings for ideas and feelings.

The processes that he has developed point to the constantmanifesto of its singularity and the pedagogy in which he approached himself looks for how he is inhabited and resides in others.

Juliana Ramírez Plazas
mayo 2021
Misterios Interdisciplinarios
Bogotá, Colombia. Profesional en Medios Audiovisuales con énfasis en cine y guionista cinematográfica. Especializada como Script Doctor y analista de guión de abc guionistas. Ganadora de la beca del taller de reescritura para largometraje del Festival franco-andino Sembrando Cine y de la Beca para publicación de obras de autoras de los grupos étnicos y población de interés 2021 con su novela: Desarmar el cuerpo - Morar el Amor. Entre sus publicaciones están Sinopsis de Ella(s) (antología de poesía y autoficción) y el libro de ciencia ficción queer: Intermundo. Coguionista de la webserie #RafaSinFiltro. Ha sido invitada de varios festivales e hizo parte de la curaduría Nativas Intuitivas del Festival Cine en Femenino 2020.

Se autodenomina Story Hacker para transitar y mutar entre: Escritora, guionista, arquitecta transmedia, directora y storytelling.


Audiovisuals Media Professional with an emphasis on film and film scriptwriting. Specialize as Script Doctor and script analyst for abc scriptwriters. Winner of the Grant from the rewriting workshop for a feature film at the Franco-Andean Festival Sembrando Cine and the Scholarship for the publication of authors of ethnic groups 2021 with her novel: Desarmar el cuerpo - Morar el Amor. Among her publications are Sinopsis de Ella (s) (anthology of poetry and autofiction) and the book o Queer science fiction: Interworld. Co-writer of the web series #RafaSinFiltro. She has been a guest at several festivals and was part of the Nativas Intuitivas curatorship of the Festival Cine en Femenino 2020.

She calls herself Story Hacker so she can transit and mutate between: Writer, screenwriter, transmedia architect, director and storytelling.

Miguel Ángel García
mayo 2021
Misterios Interdisciplinarios

Granada, Meta, Colombia, 1993. Magíster en Escritura Creativa del Instituto Caro y Cuervo y comunicador social - periodista de Uniminuto, Integrante de la editorial La Pola Cartonera y colaborador en la creación del proyecto Encorazonadas, memorias trans desde el barrio Santa Fe, que reúne relatos de mujeres trans que ejercen o han ejercido el trabajo sexual en el barrio Santa Fe de Bogotá.

Interesado en el relato breve, la exploración de la diversidad sexual a través de la escritura y la enseñanza en el campo de la escritura creativa.

Master in Creative Writin from Instituto Caro y Cuervo and journalist from Uniminuto. Member of the publishing house La Pola Cartonera and collaborator in the creation of the Encorazonadas project, trans memories from the Santa Fe neighborhood, which brings together stories of trans women who practice or have practiced sex work in the Santa Fe neighborhood of Bogotá.

García is interested in short stories where he explores sexual diversity.
Yunuen Díaz
mayo 2021
La Quincena
Morelos, México. Doctora en Imagen, Arte, Cultura y Sociedad por la Universidad Autónoma del Estado de Morelos. Gestadora de proyectos de arte feminista con la colectiva Las Ruecas. Impulsora de los 16 días de artivismo contra la violencia de género. Ha colaborado en proyectos culturales en espacios como el Museo Memoria y Tolerancia, Casa del Lago y otros muchos. Ha publicado los libros de ensayo: Todo retrato es pornográfico (2015), Sur, la verdadera historia falsa de la documenta 14 (2019), La feria de la carne, itinerarios subversivos del cuerpo en el arte contemporáneo (2012) y los poemarios: Vértigo y fruto (2008) y Aromarena (2010). Premio Nacional de Ensayo Joven José Vasconcelos (2015/Tierra Adentro). Premio Bellas Artes de Crónica Literaria Carlos Montemayor (2019/INBAL). Premio de Literatura Joven Delfina Careaga (2014).
Doctor in Image, Art, Culture and Society from Universidad Autónoma del Estado de Morelos. Manager of feminist art projects with Las Ruecas collective. Promoter of the 16 days of artivism against gender violence. She has collaborated in cultural projects in spaces such as the Memory and Tolerance Museum, Casa del Lago and many others. She has published the essay books: Every portrait is pornographic (2015), Sur, the true false story of Documenta 14 (2019), The meat fair, subversive itineraries of the body in contemporary art (2012) and the poetry books: Vertigo and fruit (2008) and Aromarena (2010). She obtained the José Vasconcelos National Young Essay Award (2015 / Tierra Adentro), the Carlos Montemayor Literary Chronicle Fine Arts Award (2019 / INBAL) and the Delfina Careaga Young Literature Award (2014).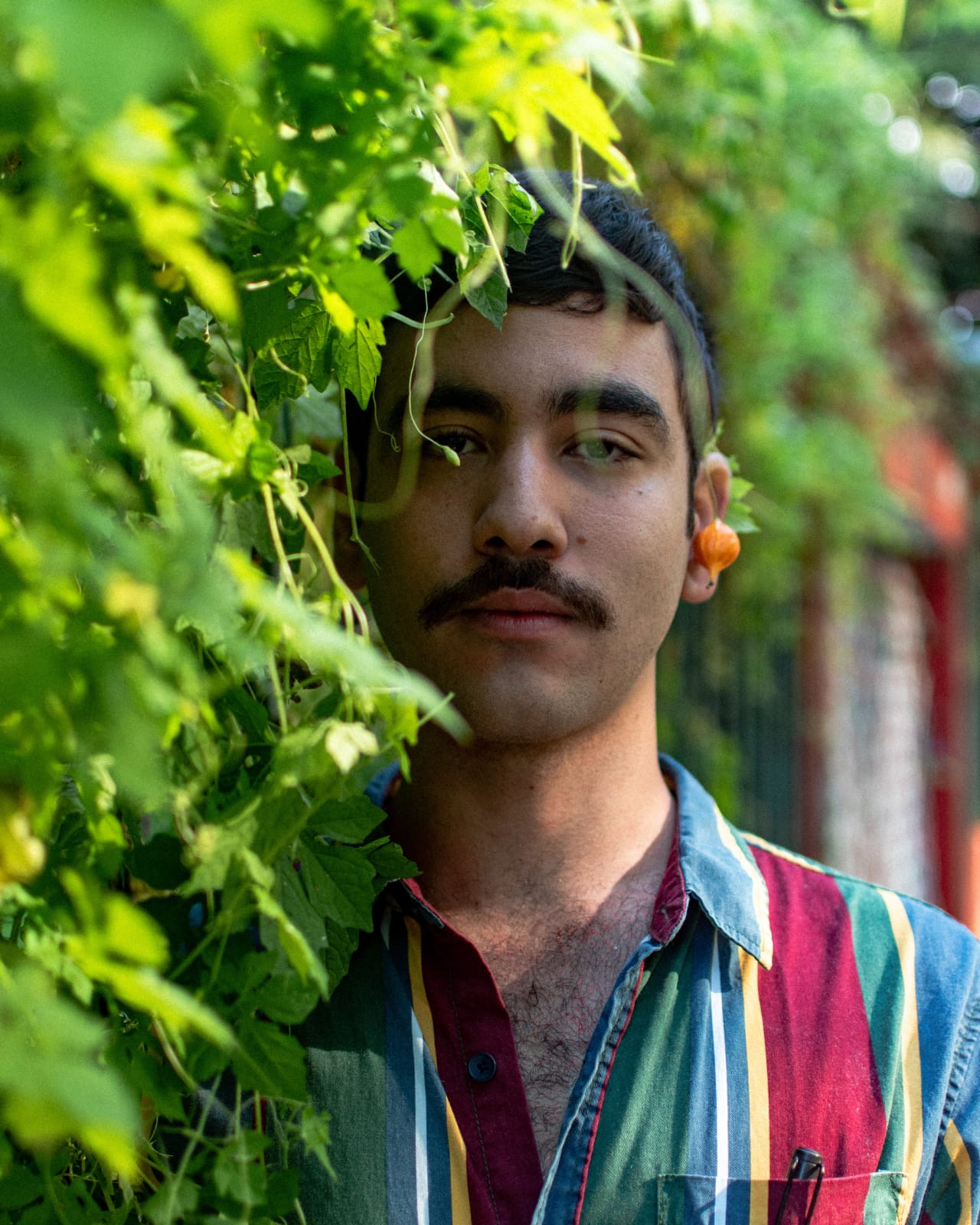 Gabriel Meroli
mayo 2021
La Quincena
foto: Sebastián López Peña @menteabierta4
Mayagüex, Borikén. 1996. Artivista rebulerx formade entre la entraña de Maricao, la sal caborrojeña y la sombra del petate. Está encargade de la contraeditorial La Ecu.

Es su Verbo grito poesófico de Lucha anticiscolonial; busca reivindicar el areito guardado en la médula de su (no suya) Islarchipiélaga-cuerpa caribeña.


"Troublemaker" artivist formed between the entrails of Maricao, the salt of Cabo Rojo and the shadow of the petate (mat). He founded La Ecu counter-publisher house.

Its poetry is a poesophical cry of anti-colonial struggle. Meroli seeks to vindicate the areito kept in the marrow of its (not his/her) Islarchipiélaga-Caribbean body.
Kirila Cvetkovska
marzo 2021
REMOTA

Macedonia del Norte. Gestora cultural independiente. Tiene una licenciatura en Historia del Arte, una especialización en Psicología de la Universidad John Caboty hace parte de United World Colleges. Ha participado en numerosas residencias en la región de los Balcanes, Europa y Estados Unidos y está involucrada en colaboraciones con artistas de su ciudad natal, en los Balcanes e internacionalmente. Es parte del equipo curatorial y de programación de EternalTiber, así como productora y curadora en el Centro de Artes Audiovisuales en Kriva Palanka en Macedonia del Norte.

Su escritura y práctica artística se concentran en memoria colectiva, la pérdida y el desapego, y la manifestación de valores interculturales.


Independent cultural practitioner. She holds a BA in Art History with a minor in Psychology from John Cabot University and she is a United World Colleges alumna. She has taken part in numerous residencies in the Balkan region, Europe and USA and is involved in collaborations with artists from her hometown, in the Balkans and internationally. She is part of the curatorial and programming team for EternalTiber as well as the producer and curator at the Center for Audiovisual Arts in Kriva Palanka in North Macedonia.

Her writing and artistic practice dwell on the themes of collective memory, loss and detachment, exploring cross cultural values and their manifestation.
Kavita Singh Kale
marzo 2021
REMOTA

Himachal Pradesh, India. Artista transmedia y diseñadora. Cursó su licenciatura en bellas artes en la universidad de Delhi y un máster en Animación en el Instituto Nacional de Diseño en Ahmadabad.

Su experiencia le ha permitido trazar una delgada línea entre el diseño (funcionalidad) y la autoexpresión. Explora ideas desde un punto de vista holístico a través de medios visuales, sin limitaciones ni límites técnicos o tecnológicos. Sus trabajos incluyen instalaciones, esculturas, libros de arte, pinturas y videos.


Transmedia artist and designer. Studied BFA Painting at the College of Art, Delhi University and PG Animation at the National Institute of Design, Ahmadabad, India.

Kavita's background enables her to draw a thin line between- design following functionality verses pure self-expression. This temperament has led to her development as a Transmedia Artist and she is curious about exploring ideas from a holistic point of view through visual media, where there are no constraints or boundaries for the spectrum of techniques or the use of abundant technology. She works in a variety of media including installations, sculptures, book art, paintings, and videos.


Angie Arango
marzo 2021
REMOTA

El Doncello, Caquetá, Colombia. 1988. Investigadora y docente. Profesional en ciencias sociales y humanidades, cursa un doctorado en literatura. Reside en Bogotá desde la década de los 90 y ha realizado ejercicios de formación y exploración entre Bogotá y Risaralda. Participa del colectivo Veladas, una instancia polifónica donde se aborda la exploración de la voz y las lecturas corporeizadas desde archivos femeninos.

Su laboratorio cotidiano se desplaza entre la lectura, la escritura y la reflexión sobre los dispositivos para ello. Se cuestiona por formas de escritura donde esta presente la materialidad, el cuerpo y la memoria.


Researcher and teacher. Professional in Social Sciences and Humanities, Arango is a doctorate student in literature. She has lived in Bogotá since the 1990s and has conducted exploration exercises between Bogotá and Risaralda. She participates in Veladas, a polyphonic collective where they explore the voice and embodied readings through female archives.

Her daily laboratory shifts between reading, writing and the devices related and questions forms of writing where materiality, body and memory are present.

Amanda Fernandez
marzo 2021
REMOTA

Brasil. Productora y bióloga. Es socia de Forest Creations, compañía especializada en contenidos socioambientales. Ha participado en proyectos de video, animación, novela gráfica, webcomic y escritura literaria. Fue seleccionada para el Programa 10.000 Mujeres (FGV / Goldman Sachs) y recientemente recibió una beca para productores emergentes (Congreso Mundial de Ciencia y Productores Factuales). Produjo la serie de ficción Invisible City (disponible en el Amazon Prime de Brasil), el corto Invasion from Outer Space (premiado por el Festival de Cine de Gramado), entre otros.

Después de un accidente de bicicleta, volvió a la escritura. Actualmente trabaja en un primer borrador del proyecto multimedia: Ashankya.


Producer and biologist. Partner at Forest Creations, a production company specialized in social environmental content. Her portfolio includes video, animation, graphic novels, webcomics and literary writing works and projects. Fernandez was selected for the 10.000 Women Program (FGV/ Goldman Sachs) and received a grant for emerging producers (World Congress of Science & Factual Producers). She produced the fictional series Invisible City (available at the Brazilian Amazon Prime), the short Invasion from Outer Space (awarded by the Gramado Film Festival) among others.

After a bike accident, she turned back to an activity she used to love: writing. She is currently writing the first draft of her multimedia project: Ashankya.

Carla Nyman
marzo 2021
REMOTA

Palma de Mallorca, 1996. Actriz, poeta y guionista. Graduada en Filología hispánica en la Universidad de Sevilla. Varias de sus películas han recibido más de veinte selecciones y diez galardones. Mientras la puerta siga cerrada fue seleccionada para participar en el III Festival Internacional de Dramaturgia de Atenas 2021, recibió el XXI Premio Gloria Fuertes de Poesía Joven Femenina y el accésit del XII Premio Romero Esteo para la dramaturgia joven, entre otros.

En la residencia trabajará en la obra de teatro documental A ninguna parte donde se cuestiona la posibilidad de seguir formulando deseos dentro de un modelo laboral y vital salvaje sin acabar enfermando.


Actress, poet and screenwriter. She graduated in Hispanic Philology at the University of Seville. Several of her films have received more than twenty selections and ten awards., Mientras la puerta siga cerrada was selected to participate in the III International Dramaturgy Festival of Athens 2021. Nyman received the XXI Gloria Fuertes Prize for Young Feminine Poetry and the second prize of the XII Romero Esteo Prize for young dramaturgy, among others.

In her project, a documentary play called A ninguna parte, she will question the possibility of formulating wishes within a wild work and life model without falling ill.
Juan Carlos Duarte
noviembre 2020
g_b Idartes La Librera

Bogotá 1991. Artista independiente. Coautor del cómic Plinio: la epopeya del tranvía. (Beca novela gráfica 2019 otorgada por la FUGA e IDARTES). Actual y ocasionalmente, es asistente de museografía de los museos del Banco de la República en Bogotá.

Su proyecto se desarrolla a partir de la narrativa gráfica o el cómic. En esta expresión, investiga y reflexiona temas como la publicidad en la gráfica popular, la violencia simbólica y la identidad cultural. Utiliza los paisajes visuales de la ciudad, para crear historias ficcionales que hablan de nuestra cotidianidad.


Independent artist. Co-author of the comic Plinio: the epic of the tram. He obtained the Graphic novel scholarship 2019 granted by FUGA and IDARTES. Currently and occasionally, he is a museum assistant at the museums of El Banco de la República in Bogotá.

His project is developed from graphic narrative or comics. In this expression, he investigates issues such as advertising in popular graphics, symbolic violence and cultural identity. He uses the visual landscapes of the city to create fictional stories that speak of our daily lives.

Lucía Vargas Caparroz
noviembre 2020
g_b Idartes La librera

Buenos Aires, Argentina, 1987. Licenciada en letras por la Universidad del Salvador. Ha publicado dos libros: Todo el tiempo nuevo (Tyrannus Melancholicus Taller, 2016) y Por ser del sur (Pensamientos Imperfectos Editorial, 2019). Ha participado en diversas antologías digitales y físicas en Colombia y Argentina. Actualmente colabora con Revista Bacánika.

Lo que alguien tarda en irse es un libro sobre perfiles de mujeres viajeras, basado en entrevistas y cuyo hilo conductor es la búsqueda y de la propia identidad, el concepto de huida y la noción de hogar.


Degree in Literature from the Universidad del Salvador. She has published two books: Todo el tiempo nuevo (Tyrannus Melancholicus Taller, 2016) and Por ser del sur (Pensamientos Imperfectos, 2019). She has participated in various digital and physical anthologies in Colombia and Argentina and is currently
collaborating with Bacánika Magazine.

Lo que alguien tarda en irse is a book about profiles of traveling women based on interviews. Its common thread is the search of one's own identity, the concept of escape and the notion of home.

Iris Ferrer
octubre 2020
REMOTA

Manila, Filipinas. Gestora cultural independiente, escritora, investigadora y curadora en el campo de las artes visuales contemporáneas en plataformas filipinas y regionales, comunidades artísticas como Back to Square Juan, VIVA ExCon (bienal dirigida por artistas), entre otras.

Proud Flesh: Una letanía de desobediencia, es una colección de retratos de curadores, como forma de documentar los puntos de desobediencia; es un estudio de lo curatorial y las implicaciones del género, la raza y otras categorizaciones mayores en un campo que dice ser libre e igualitario.


Freelance cultural practitioner. She has worked as a writer, researcher, project manager and curator across the field of contemporary visual arts and alongside Philippine and regional-based platforms, artistic communities such as Back to Square, VIVA ExCon, artist-led biennale Juan and diverse collaborators.

Proud Flesh: A litany of disobedience, is a collection of portraits of curators as a way to document points of disobedience. It is a study of the curatorial, and the implications of gender, race and other bigger categorizations in a field that claims to be free and equal.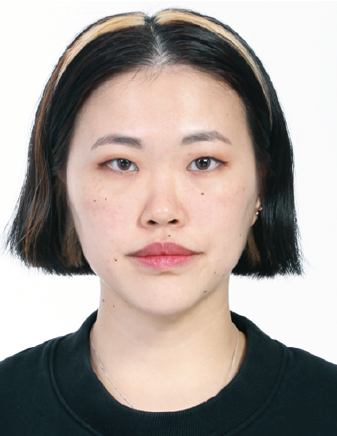 Ji Kwon
octubre 2020
REMOTA

Seúl, Corea, 1990. Artista con licenciatura en Ciencias del Instituto Avanzado de Ciencia y Tecnología de Corea, con especialización en diseño industrial. Estudió moda en la Real Academia de Bellas Artes de Amberes. Desde 2020 pasa parte de su tiempo programando y trabaja como curadora en una fundación de arte y un espacio alternativo en Seúl.

Con el proyecto Blueprints busca construir una estructura vital básica, precaria. Un hombre lleva una gran prenda de lino que, extendida sobre el piso, parece una alfombra, impresa con un diseño geométrico dividido en cinco secciones diseñadas para dormir, hacer ejercicio, comer, limpiar y grabar.


Artist, bachelor of Science at Korea Advanced Institute of Science and Technology, majoring in industrial design. She studied fashion at Royal Academy of Fine Arts Antwerp. This year, she is spending some of her time programming and curating for an art foundation and an alternative space in Seúl.
Blueprints. The project is about constructing a bottommost structure of living. A man is wearing a big linen garment that laid and splayed looks like a carpet imprinted with a geometric layout divided into five sections, designed for sleeping, exercising, eating, cleaning, and recording.


Estefanía Quijada
octubre 2020
REMOTA
Caracas, Venezuela, 1991. Licenciada en Historia del Arte con estudios en actuación en Nueva York. He trabajado en el teatro como asistente de dirección, compositora, editora de sonido y tallerista para niños. Actualmente cursa una maestría en Estudios de la Mujer.

Su proyecto se desarrolla en dos medios: ilustración y música. En ambos explora temas como la identidad sexual y el género, utilizando el humor, el cómic y el reggaetón para expresar deseo, diversidad y libertad en la autoaceptación.


She has a bachelor's degree in Art History and studied acting in New York City. She has been involved in theater as an assistant director, composer, sound editor and teaching workshops for kids. She is currently getting a master's degree in Women's Studies.

My project will be developed in two mediums: illustration and music. In both I explore themes like sexual identity and gender, using humor, comics and reggaetón to express desire, diversity and freedom in self-acceptance.


Piloto REMOTA
abril 2020
g_b Can Serrat

Como parte de la reflexión, durante los inicios de la pandemia, sobre de nuestros modos de crear, trabajar, convivir y el concepto de residencia, realizamos este piloto que durante dos semanas contó con James Cross, Asli Seven, Martin Jackson, Luisa Ungar, Helle Kaarem, Tone Fjereide, Natasha Cox, Xavi Acarín, Marloes Staal y María Kim.


As part of a reflection on our ways of working, coexisting, occupying, producing and consuming and the concept of residence, we organiced this pilot with writers, curators and artists from Norway, Turkey, Colombia, England, Spain, The Netherlands and Canada.
Colectivo R.A.N.A
enero 2020, mayo 2021
g_b Cajón de Sastre

Desde la microresidencia del mes de enero de 2020, R.A.N.A se ha venido consolidando como laboratorio de escritura colectiva que experimenta distintas metodologías y usa la escritura misma como método de investigación. (Juliana Borrero, Paola Caballero, Nihal Mumcu, Dominique Rodríguez, Claudia Torres, Catalina Vargas y Luisa Ungar).

Since the micro-residence in January 2020, R.A.N.A has been consolidating as a laboratory of collective writing that experiments with different methodologies and uses writing itself as a research method. (Juliana Borrero, Paola Caballero, Nihal Mumcu, Dominique Rodriguez, Claudia Torres, Catalina Vargas and Luisa Ungar).



Jorge Pinzón Salas
noviembre 2019
g_b JáfanaJafana
Bogotá, 1980. Escritor, periodista, editor e investigador independiente. Socio fundador de Cartel Media SAS y director, durante diez años, de la revista cultural Cartel Urbano. Colaborador de los periódicos El Tiempo y El Espectador y de revistas como Soho, Arcadia y El Malpensante, entre otras.

Su primera novela tiene por telón de fondo la bonanza marimbera. Tito Salas, colono de la sierra, ve desmoronarse su fortuna y su destino por los juegos de azar, la enfermedad y la desaparición de su hijo.

Writer, journalist, editor and independent researcher. Co-founder of Cartel Media SAS and director, for ten years, of Cartel Urbano, a cultural magazine. Contributor to newspapers El Tiempo and El Espectador, and magazines such as Soho, Arcadia and El Malpensante, among others.

His first novel has the marijuana bonanza as its background. Tito Salas, a settler in La Sierra Nevada de Santa Marta, sees how his fortune and destiny crumble due to gambling, illness and his son's disappearance.



María Alejandra Argel Guerra
noviembre 2019
g_b JáfanaJafana
Montería, 1993. Egresada de estudios literarios con énfasis en escrituras creativas de la Universidad Javeriana y con estudios en música. Es colaboradora de El Espectador, ha participado en distintos talleres de escritura creativa, es librera y se dedica ocasionalmente a la traducción y elaboración de ensayos y textos académicos.

Escribe, en paralelo, una novela y el diario de escritura, dos caras del mismo texto. Amor, muerte y duelo entretejen tres tiempos narrativos que develan a la mujer que amó al recién fallecido abuelo de la narradora.


She graduated from literary studies with emphasis on creative writing from the Javeriana University and also studied music. She has contributed to El Espectador newspaper, has participated in various creative writing workshops, works at a bookstore and occasionally translates, wirte essays and academic texts.

She is writing a novel and a diary about writing, two sides of the same text. Love, death and pain interweave three narrative times that reveal the woman who was loved by the recently deceased narrators's grandfather.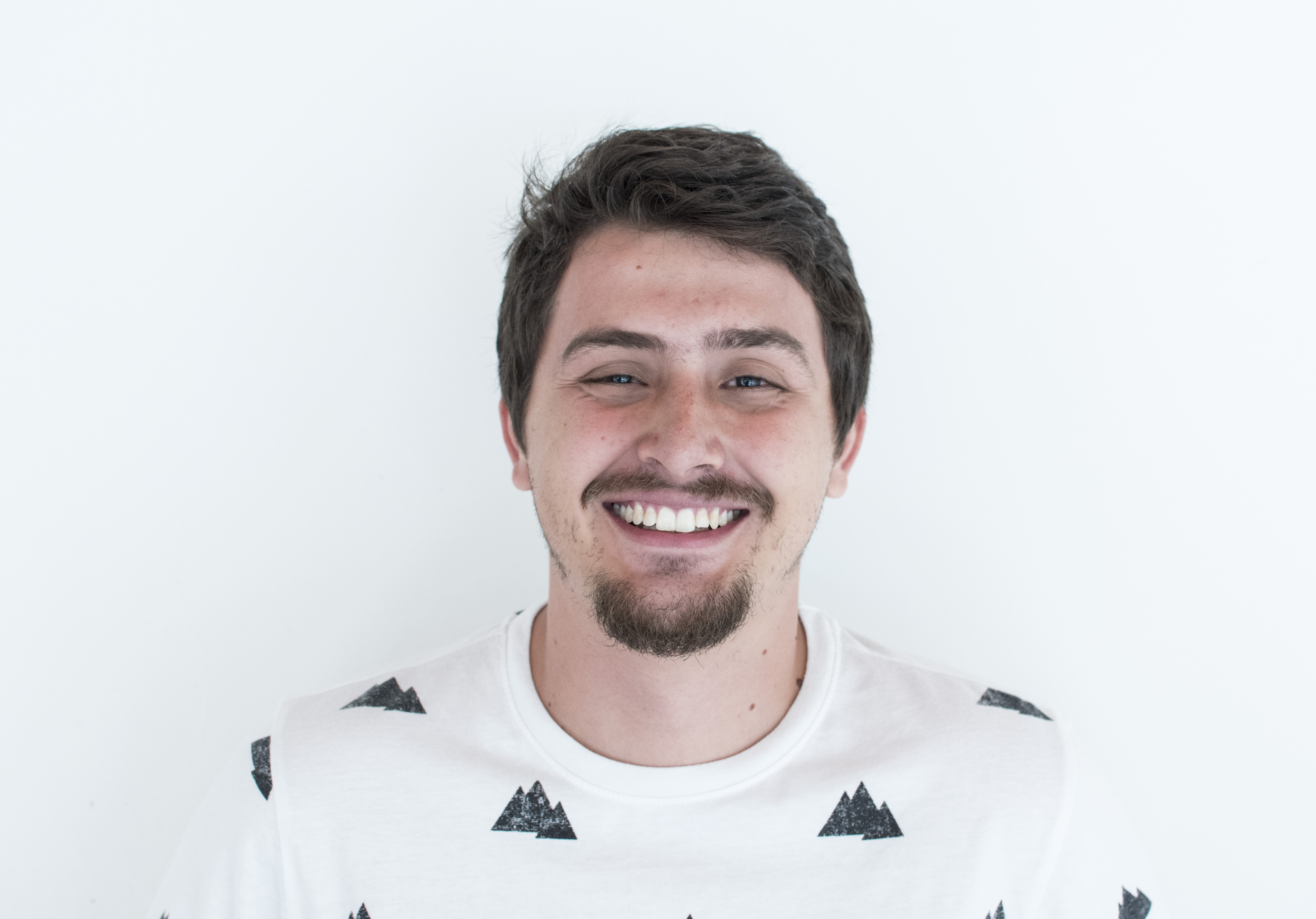 Daniel Bustamante Marín
noviembre 2019
g_b JáfanaJafana

Itagüí, 1993. Comunicador social-periodista de la Universidad Pontificia Bolivariana de Medellín con especial interés en lo narrativo y las crónicas de viajes. Coautor de Viaje a Balandú y Palabras de cine y autor de Maestros Ondas. Sus cuentos y poemas han sido publicados en fanzines y revistas independientes. Es miembro del semillero de escritura creativa de UPB: Sandía Literaria.

Su proyecto nace a partir de una intuición, en la residencia misma. Al deshacerse de referencias externas se centra en su propia experiencia creando pequeñas postales o micro crónicas de la ciudad.


He is a social-journalist from the Pontificia Bolivariana University of Medellin, with special interest in narrative and travel chronicles. He is also the co-author of Trip to Balandú and Words of Cinema and author of Maestros Ondas. His stories and poems have been published in fanzines and independent magazines. He is a member of the creative writing hotbed of UPB: Sandía Literaria.

His project was born from an intuition, during the residence. By getting rid of external references, he focuses on his own experience creating small postcards or micro chronicles of the city.




Mario Alberto Dulcey Odobro
noviembre 2019

guest assistant
asistente invitado con el apoyo de la Universidad del Cauca


El Tambo - Cauca, 1996. Cuentista, estudiante de X Semestre de Licenciatura en Lenguas Modernas de la Universidad del Cauca. Fue becario del Diplomado Pacífico en Escritura Creativa del Instituto Caro y Cuervo y ha obtenido diversos reconocimientos por sus trabajos narrativos, entre ellos la participación como escritor joven en el año Colombia - Francia en 2017.

Sus indagaciones giran en torno a elementos teóricos sobre la creación literaria, el arte y el lenguaje, por una parte y sobre la minería, la naturaleza y la colonización interna en el Pacífico colombiano, por otra.

Storyteller, student of Modern Languages from El Cauca University. He received a grant from the Pacific Creative Writing Diploma Course of The Caro y Cuervo Institute and has obtained different awards for his narrative work, including the participation as a young writer in the year Colombia - France in 2017.

His inquiries are related, on the one hand, with theoretical elements of literary creation, art and language and on the other, with mining, nature and internal colonization in the Colombian Pacific.

Lucía Velasco Villarreal
julio 2019
free-term residence
residencia libre

Bogotá, 1968. Gran parte de su vida estuvo inmersa en el mundo academicista de algunas universidades de Bogotá y Cali. De manera autodidacta, hace exploraciones de la figura humana a través del dibujo a lápiz, y del paisaje a través de la acuarela. Actualmente trabaja en un colegio público del oriente de Cali.

Tiene el firme propósito de terminar una novela que empezó a escribir hace mucho tiempo y que, por atender lo urgente, dejó de lado. Mabel, su protagonista, nos sumerge en los sucesos de su vida sentimental y académica con una mirada cambiante, crítica, al asecho de sí misma.

Immersed, much of her life, in the academic world of some universities in Bogotá and Cali. Autodidact, makes explorations of the human figure through pencil drawing and of landscape through watercolor. Currently working in a public school of East Cali.

She has the firm intention of finishing a novel that began to write long time ago and left aside for taking care of the urgent. Mabel, its protagonist, immerges us in the events of her sentimental and academic life with a changing, critical gaze on the way to herself.
José Fernando Aramburo
mayo-junio 2019
free-term residence
residencia libre

Bogotá, 1975. Artista, curador y escritor. Cofundador de Salón Colombia y otros emprendimientos. Colaborador de las revistas Arcadia, Vice, Terremoto y del Periódico de Crítica Colombiana. Creador del coctel que lleva su nombre.

Está terminando su primera novela. Historias basadas en hechos reales, historias cercanas a la ciencia ficción descubiertas en los recorridos de un par de amigos por una triste e intoxicada Bogotá.
Artist, curator and writer. Co-founder of Salón Colombia and other ventures. Contributor to Arcadia, Vice, Terremoto magazines and Periódico de Crítica Colombiana. Creator of the cocktail that bears his name.

He is finishing his first novel. Stories based on real events, stories close to science fiction discovered in the random walks of a couple of friends, in a sad and intoxicated Bogota.